Blog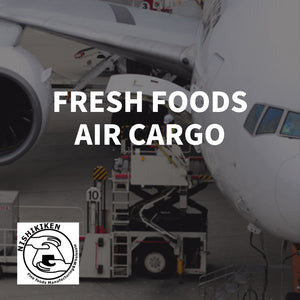 Fresh Seafoods from Japan! Direct delivery to your place in Metro Manila👍️ Philippines, Foods Dept. Direct delivery to your place in Metro Manila. We give a detailed lecture on how...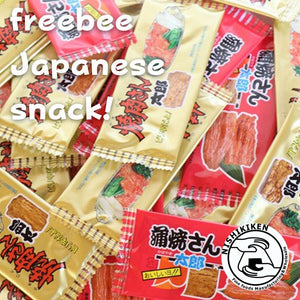 [Nishikiken Deals on March.2023] Irasshaimase! Enjoy freebee Japanese snack (Yakiniku / Unagi flavor) for every P2700 purchase. Experience our Japanese food Products and visit our online store! (limited offer) https://nishikiken.com...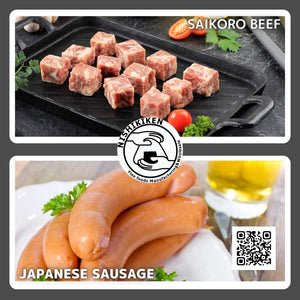 【SAIKORO BEEF & SAUSAGE PROMO】 Happy New Year 2023!We are offering the best deal this season.One of the Best seller items Official Import from Japan.We serve you individually package to cook...
Let customers speak for us
Nishikiken Food Product PV
---
We want many Filipinos to eat Japanese food that are safe, delicious and affordable.
The reason why Nishikiken is affordable, it is because the large volume of ingredients we use are directly from the importer and supplier.
Our business are based on wholesaling for any restaurants thus we can provide wholesale price to you. We will subdivided our products into personal packages for it will be easier to be cooked.
To ensure the freshness of our products are strictly kept in best temperature of our storage room, unlike some items in ordinary supermarkets.
Enjoy our fresh, high quality and affordable Japanese products.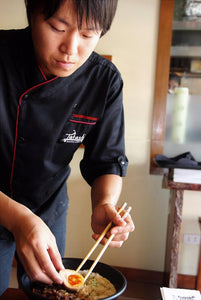 About Chef Kawasaki
Japanese chef. Professional consultant of Japanese food business. Relating any restaurant, outlet store, factory in Asian countries for 8 years.   
His enthusiasm for spreading his Japanese food to the Philippines is very high.
Experience of a Japanese food store to consult over 30 restaurants. (in Japan and Philippines)
Producing of Japanese cooking school. Manufacturing business. Joint project to develop Japanese products with convenience store and some food companies.
More than 300 Japanese food recipes using Filipino ingredients are published in Japanese free paper. 
Besides, his achievements cannot be covered here.
As a culmination of this time, he prepared a wide range of Japanese food product that you can easily make at home in the Philippines
Enjoy simple, safe, delicious, Japanese food filled with his passion.
(Interviewer: Takuya Nakamura)
Nishikiken Mart
451 G.square arcade Inc, Barangka Drive BRGY Plainview, Mandaluyong City
(land mark: Mcdo along Balangka Drive)
Mon~Sat : 9:00〜18:00 open
 (Close on Sunday&Holiday)